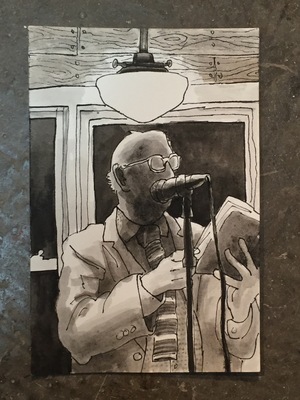 Postcard Recall - Portfolio
I was doodling in class long before I ever learned to write. This habit followed me throughout my education. At the Kansas City Art Institute, my lecture notes consisted of mostly drawings. Somehow over the years, I have generated enough sketch books to fill a large closet. In 2016, I decided to start drawing on postcards. Now with the simple addition of an address and a licked stamp, the storage issue becomes someone else's problem.
Each postcard measures 4" x 6" and has been sent through the United States Postal Service to a new home.
---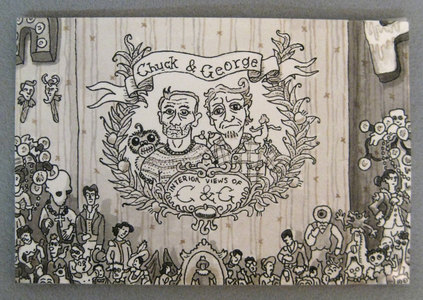 Interior Views Of Chuck And George - Portfolio
Interior Views Of Chuck And George was a project inspired by the home of two great texas artist Brian and Brian. They gave me their house keys and I spent serval days drawing the wonderful world they call home. The result was 14 postcard sized ink drawings which were exhibited at the Brians's house over the Speed Bump Studio Tour. This resulted in my first sold out exhibition.
---